America today raincoats
We've got you covered! Our iconic hooded raincoats come in different colors and fits so there's always one that suits your mood. For the outer layer of these wet-weather essentials we have used +/- 20 plastic bottles which were processed in a nice recycled polyester fabric. Fun fact: producing recycled polyester requires 59% less energy vs. new polyester, better for the environment and better for you. There's no planet B. So Buy Today, Care For Tomorrow. Are you with us?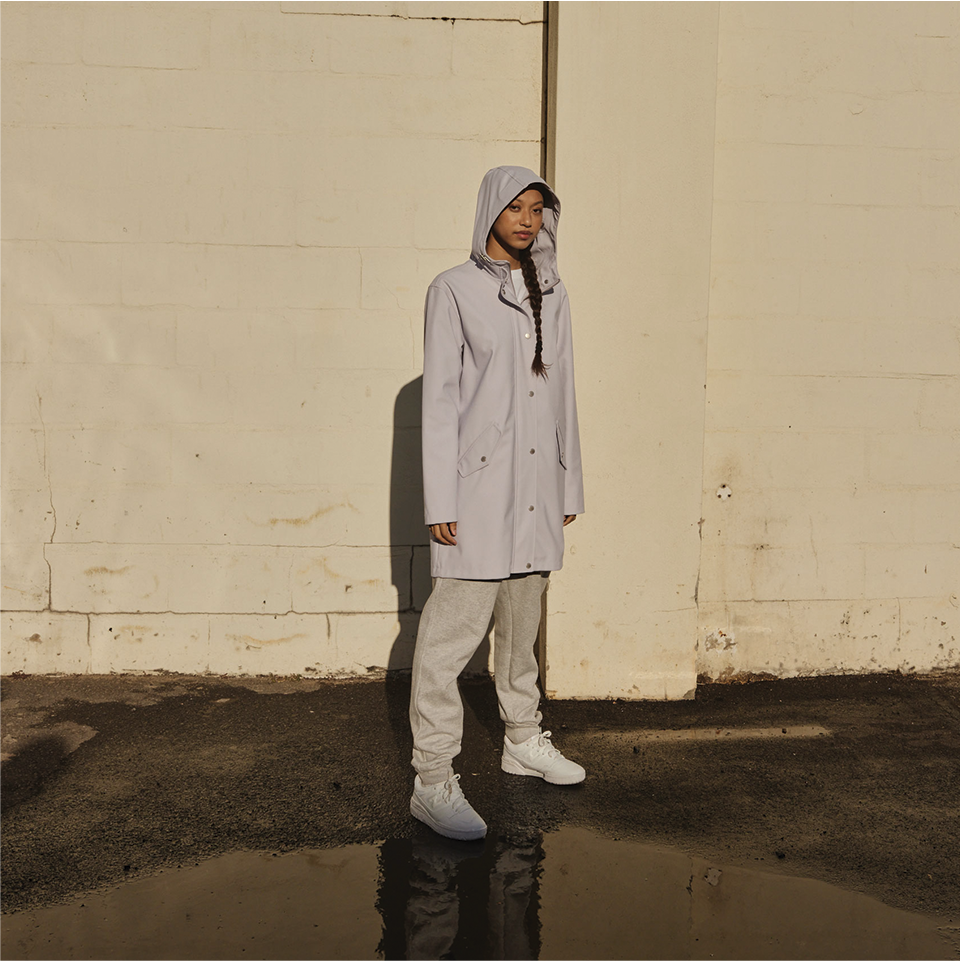 Women's raincoats
Stay perfectly dry and look stylish in our raincoats! With the weather being as unpredictable as it is, you need to be well prepared outside to protect yourself from the rain and cold. A drab rain suit is no longer necessary because these colorful eyecatchers with a hood will keep you warm and dry. They are also windproof and water-repellent. Short raincoats, long raincoats, teddy raincoats, with our different fits you will definitely find one that suits you! Did you know that our raincoats are made out of recycled plastic bottles? This means you not only look fashionable but are also supporting the environment!
Shop all women raincoats >>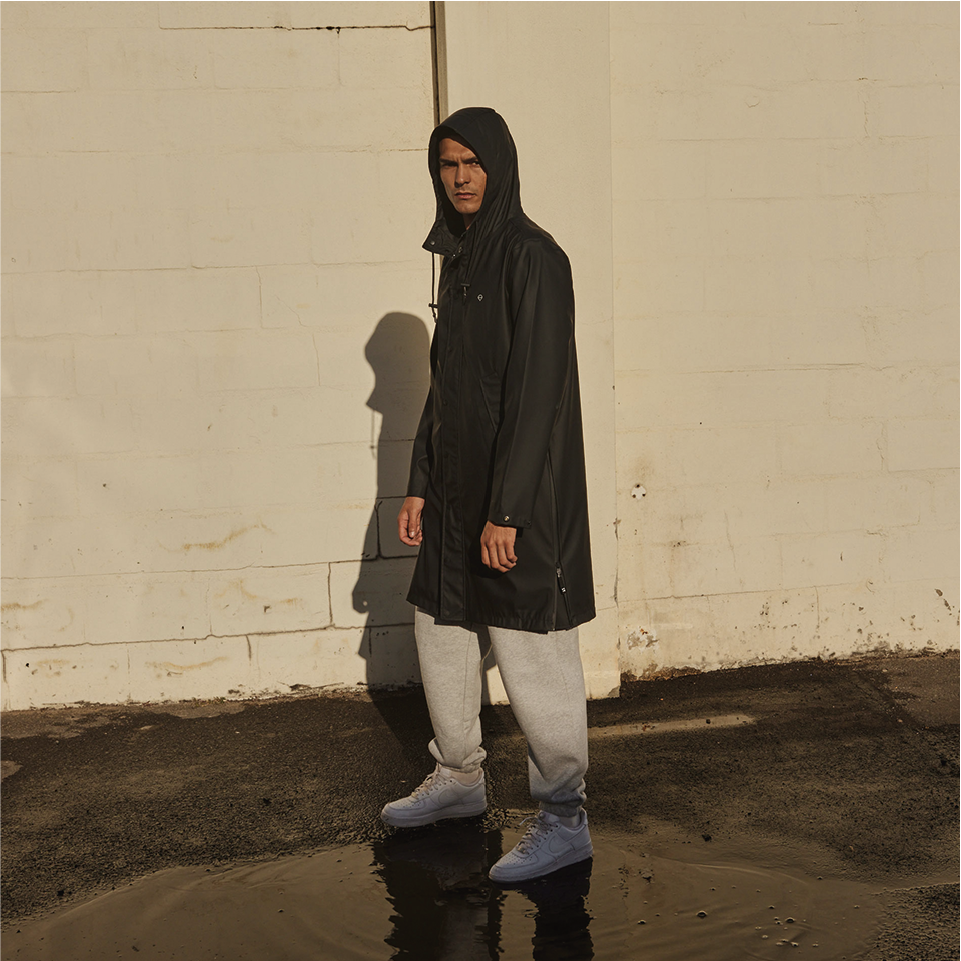 Men's raincoats
Bad weather on the way but need to leave the house? It´s a lot less unpleasant with our water-repellent and windproof raincoats! There´s no longer any need for a boring rain suit with these sporty raincoats in different fits and colors. Will you opt for a casual look in black or do you prefer a bright color? These raincoats are practical and look trendy. In addition, every raincoat is made from recycled plastic bottles. This means you're also helping the environment!
Shop all men raincoats >>
Raincoats junior
Need to brave the weather without coming home completely soaked? You can! Our raincoats for children ensure that you can still play outside on a rainy day! These junior raincoats are windproof, water-repellent and available in different colors. Will you choose a bright yellow eyecatcher or a cool green color? In other words, they´re not only practical, but also trendy! The raincoats have a hood and two slit pockets. Furthermore, each raincoat is made out of PET bottles.
Newsletter
Subscribe to our newsletter and receive 10% off on your next order.
Sign up and get a 10% discount!
Subscribe to our newsletter and receive 10% off on your next order.
You're already subscribed!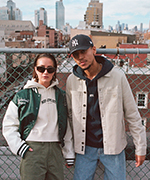 Sign up and get a 10% discount!
Subscribe to our newsletter and receive 10% off on your next order.
You're already subscribed!
America Today uses cookies on the website. We use technically necessary cookies, cookies to store preferences (functional cookies) and cookies to keep track of statistics (analytical cookies). In addition, we use cookies for marketing purposes, including tracking cookies. For more information, view our cookie statement .
With 'Accept all cookies' you accept all cookies, including marketing and tracking cookies. With 'Only functional cookies' you accept the functional cookies.
Your privacy is important to us
This website uses different types of cookies. Some cookies are placed by third party services that appear on our pages. See also our cookie statement.
---
Manage cookie preferences
Functional

We use necessary cookies to run basic functionalities of the site. These cookies never collect personal data.

Analytical cookies

Web analytics cookies are used to measure the use of the website. This includes browser type, type of device with which you visit the website, how often and for how long the website is visited and which functionalities/pages are used the most. This data is used to optimize the website and to create more user-friendliness.

Preferences

Preferred cookies ensure that a website can remember information that influences the behavior and design of the website, such as the language of your preference or the country where you live.

Marketing

These cookies can be used, for example, to display personalized advertisements on our and third-party sites by our advertising partners who can combine the data with their own information.