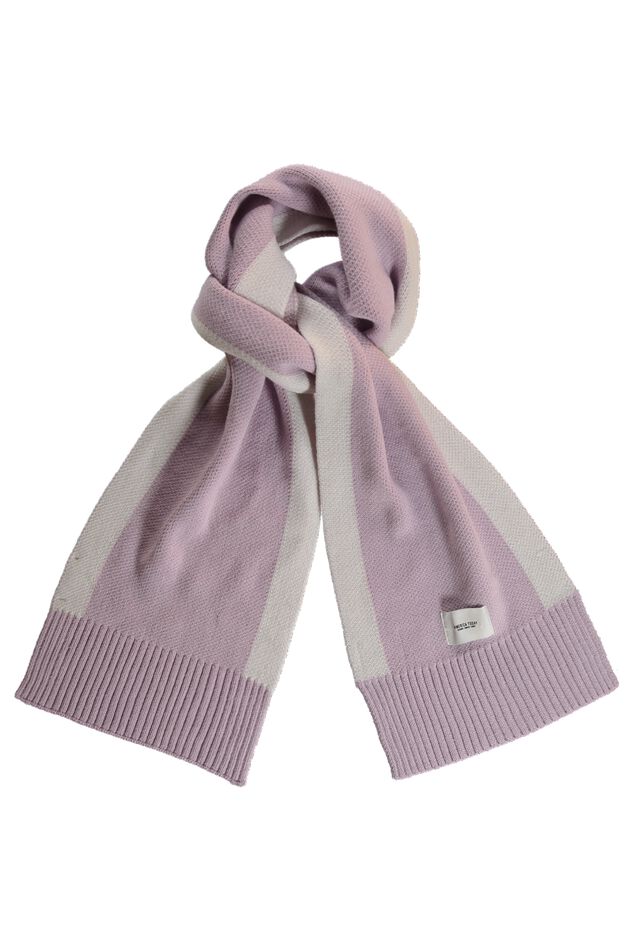 Scarf Alvina
Two-toned scarf
Discounted from

€ 24,99

to
€ 10,00
60
% discount
The discount is applied automatically.
Choose your size first
✔

Free

shipping from €20

✔

Delivery within

2-3 business days

✔

30 days

return policy
---
Details
America Today scarf for women. The Alvina is two-tone and features an America Today label.
---
About our model
About our model
Clothing size of model:
null
---
Product Information
Material:
50% Acrylic / 50% Recycled polyester
Washing instructions:
null
ID:
2552002315 891 ONE SIZ
---
Materials
Polyester, which is derived from petroleum, a raw fossil material, is a harmful material for our environment. Hence, we use more and more recycled polyester. The raw material for recycled polyester is primarily waste like plastic bottles or plastic packaging. By using recycled polyester, we are giving plastic waste a new lease of life and in doing so we are preventing it from being dumped in our beautiful nature. Recycled polyester production requires 59% less energy and reduces CO2 emissions by an estimated 32% compared to new polyester. For more information, check out the link below.
Read more about our sustainable collection

---
Customer reviews