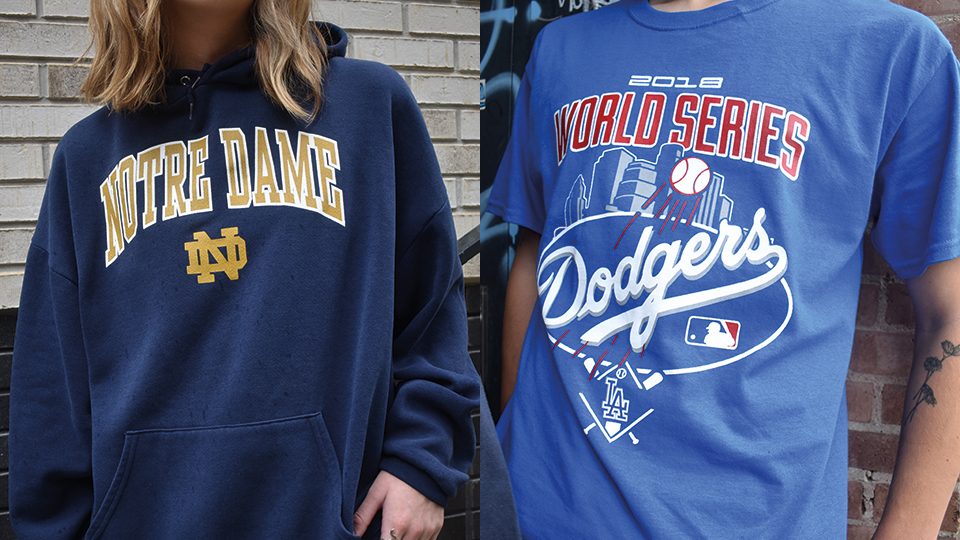 Vintage clothing at America Today
If we're talking about the hottest fashion trends right now, we got to include vintage clothing, right? The unique and classic items of the 90s and 00s are fully back and hot again! But, did you know that America Today sells vintage clothing as well? Read to learn all about our story and why we sell vintage clothing!
Where can you buy vintage clothing at America Today?
We spiked your curiosity about our vintage clothing, didn't we? So, the big question is where can you buy vintage clothing at America Today? Currently we sell Vintage in the following stores:
Alkmaar (Langestraat 90)
Amersfoort (Langestraat 34)
Amsterdam (Ferdinand Bolstraat 104)
Amsterdam (Kalverstraat 224)
Amsterdam (Sarphatistraat 48)
Antwerpen (Kipdorpvest 26)
Breda (Ginnekenstraat 9)
Brugge (Zuidzandstraat 42)
Den Bosch (Hinthamerstraat 41)
Den Bosch (Visstraat 59)
Den Haag (Kalvermarkt 9)
Eindhoven (Achttien Septemberplein 35)
Enschede Klanderij (De Klanderij 100)
Gent (Sint Pietersnieuwstraat 34)
Groningen (Stoeldraaierstraat 48)
Haarlem  (Kruisstraat 3)
Hilversum (Kerkstraat 46)
Hoofddorp (Polderplein 6)
Leeuwarden (Nieuwestad 114)
Leiden  (Papengracht 2)
Leidschendam (Liguster 42)
Louvain la Neuve (Woluwedal 70)
Nivelles (Chausée de Mons 18)
Oberhausen (Centroallee 1000)
Rotterdam (Oude binnenweg 128)
Tilburg  (Heuvelstraat 71)
Utrecht (Voorstraat 19)
Want to stay updated? Make sure to check out our storelocator from time to time because we may pop up at a store nearby you real soon!

Why do we sell vintage clothing?
To answer this question, we got to take you on a trip down memory lane. Back in 1989, 3 friends decided to take America's hottest brands and lifestyle all the way back to Amsterdam. From varsity jackets to oversized denim and hoodies, we always kept up with all the American trends (and even made them). When time passed, we started to focus more on our very own label that is of course inspired by the American lifestyle. Next to our own label and selected brands, we started selling vintage clothing in 2017 in our store at the Sarphatistraat. Vintage clothing fits perfectly in our brand identity and brings us back to our heritage and where it all started!
Why should you buy vintage?
This one is easy in our opinion! Doesn't everybody want to have that special one-of-a-kind item? Next to being special, vintage clothing also has a positive effect on the environment. How? By buying vintage, you're giving clothing a second, third, or even a fourth life which has a positive impact on waste and overconsumption. So besides being stylish you also contribute to a better tomorrow, nice right? So, let's kick it back old-school in your Levi's 501 and blast some old disco and HipHop classics through your speakers and release your inner 90s persona!

Sign up and get a 10% discount!
Subscribe to our newsletter and receive 10% off on your next order.
You're already subscribed!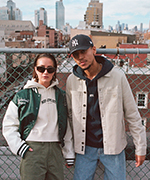 Sign up and get a 10% discount!
Subscribe to our newsletter and receive 10% off on your next order.
You're already subscribed!
AMERICA TODAY USES COOKIES
Welcome to our webshop! To make the experience as optimal as possible for you, we use cookies. We do this to keep track of statistics and remember your preferences, such as your account and shopping cart. But also for marketing purposes, for example to show you products that suit you on our site and third-party sites, through our advertising partners. By choosing "set yourself", you can read more about the different cookies and adjust your preferences. By clicking on "accept all cookies", you agree to the use of all cookies as described in our cookie statement.
Cookie settings
This website uses different types of cookies. Some cookies are placed by third-party services that are displayed on our pages. See also our cookie statement.
Do you allow America Today to use the cookies selected above?