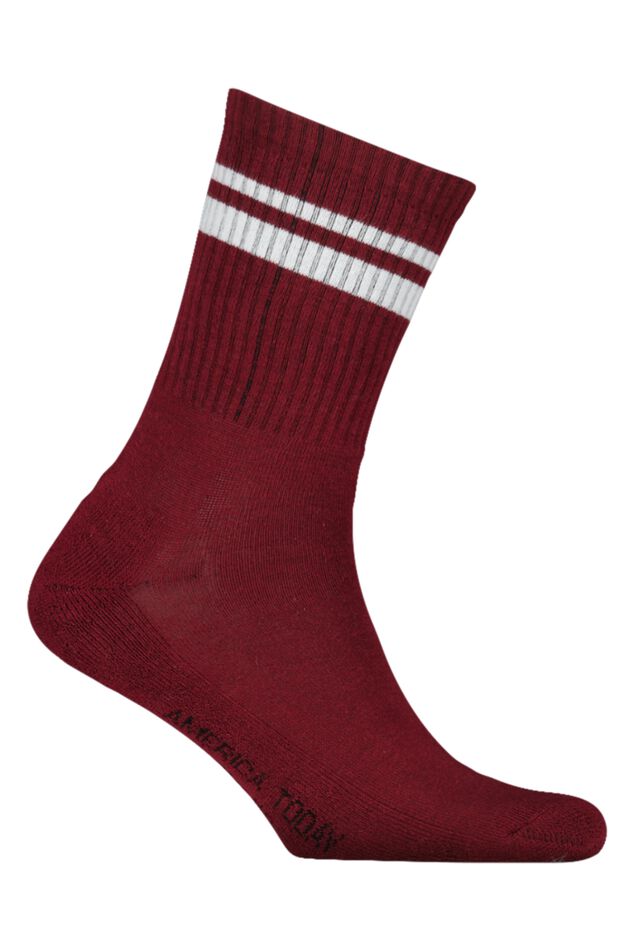 Socks Toca
Unisex socks with stripes
null
% discount
The discount is applied automatically.
Choose your size first
✔

Free

shipping from €40

✔

Delivery within

2-3 business days

✔

30 days

return policy
---
Details
America Today socks. The Toca socks are basic unisex socks with two stripes. These socks are perfect to finish off your look. Product details: - Unisex - Stripes
---
About our model
About our model
Clothing size of model:
null
---
Product Information
Material:
75% Organic Cotton / 20% Polyamide / 5% Elastane
Washing instructions:
null
---
Materials
Cotton is the material we use the most. Growing cotton requires a lot of water and chemicals. When growing organic cotton, the use of toxic chemicals is not allowed, which is why we use more and more organic cotton. Organic cotton production has decreased the impact of global warming by potentially 46% in comparison to conventional cotton. For more information, check out the link below.
Read more about this material

---
Customer reviews